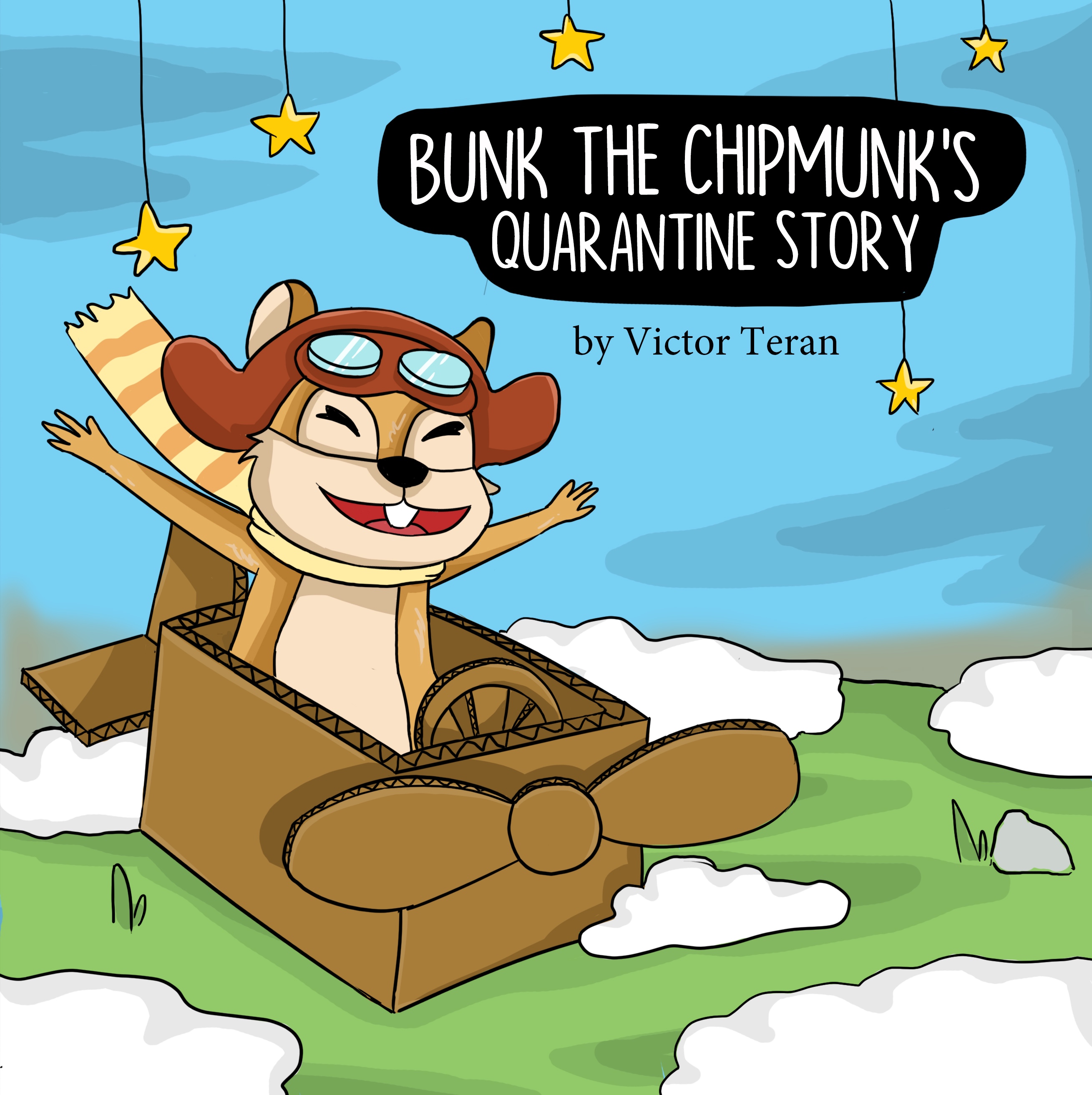 For immediate release:
Readers' Favorite announces the review of the Children - Animals book "Bunk the Chipmunk's Quarantine Story" by Victor Teran, currently available at http://www.amazon.com/gp/product/1098323645.
Readers' Favorite is one of the largest book review and award contest sites on the Internet. They have earned the respect of renowned publishers like Random House, Simon & Schuster, and Harper Collins, and have received the "Best Websites for Authors" and "Honoring Excellence" awards from the Association of Independent Authors. They are also fully accredited by the BBB (A+ rating), which is a rarity among Book Review and Book Award Contest companies.
"Reviewed By Barbara Fanson for Readers' Favorite
What a wonderful way to remind children of things they can do while they quarantine! Bunk the Chipmunk's Quarantine Story is a story that needs to be told—right now! We need this book to go viral online to students and parents as quickly as possible. This sweet rhyming story of a chipmunk that is forced to stay home during a pandemic is so timely. Children and parents will like the subtle reminders they should practice during a virus. I believe this story will help children understand the pandemic that is keeping them from participating in their favorite activities. During a time when we feel a need to take control of something—anything—in our lives, this book offers suggestions of what children can do to keep busy.

The full-page color images in Bunk the Chipmunk's Quarantine Story are bright and imaginative. I love how the chipmunk has a sink made from a stump. Children will like the creative illustrations that draw them into the book. Teachers and parents could engage children after reading the story with questions such as: How would a child draw a chipmunk's home? What activities do you think chipmunks would do? What activities can you do while you stay at home? I think homes, schools, and public libraries will benefit by putting this book on their shelf. Children are still wondering why they didn't go to school, why can't they go to a public swimming pool, or why can't they go to a friend's house. This book should help children understand that it's not hard to stay home."
You can learn more about Victor Teran and "Bunk the Chipmunk's Quarantine Story" at https://readersfavorite.com/book-review/bunk-the-chipmunks-quarantine-story where you can read reviews and the author's biography, as well as connect with the author directly or through their website and social media pages.