Our Kids Martial Arts Classes Combine Fitness, Self-Defense, And Tons Of Fun!
At the International Taekwon-Do Academy, we making learning fun for students all across our community by offering exciting instruction in the traditional teachings of Taekwon-Do. Our Kids Martial Arts classes combine fitness, character development, and improved social skills into a system that is great for kids ages 4-17.
We are proud to work with students across Arvada. Just fill out the short form on your screen to learn more today!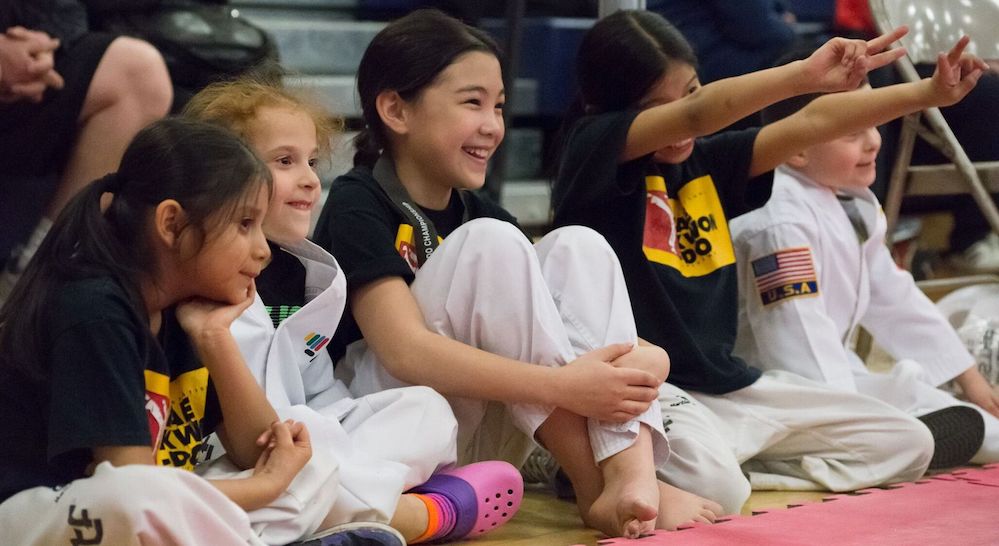 What Makes Our Kids Martial Arts Classes So Special?
In our Kids Martial Arts program, we use the art of Taekwon-Do to help students learn the ins and outs of self-defense and total-body athleticism. Our classes begin with the basics before building each child up one step at a time.
We're combining activities like running, jumping, kicking, punching, and combination striking drills to help everyone have fun and learn something new every day.
At International Taekwon-Do Academy, we're helping students across Arvada develop:
Effective self-defense and bully prevention skills
Well-rounded athleticism for any sport or hobby
Complete self-confidence in all aspects of life
Boosted coordination and motor skills in no time
PLUS, We Make Character Development A Priority Each And Every Day
From day one in our system, you and your child will see that we promote a non-violent facility where conflict resolution skills and respect for everyone are priorities. We work hard to help your child learn so much more than just effective Taekwon-Do skills. We also want them to be prepared for all aspects of life.
At International Taekwon-Do Academy, your child will learn how to set goals and work their way towards them. They'll learn how to persevere through any challenge and they'll be ready to overcome any obstacle.
Our Kids Martial Arts classes are the perfect way for students to learn the tenets of Taekwon-Do, which will serve them for years to come:
Courtesy: To be polite in one's attitude and behavior toward others.
Integrity: Soundness of moral character, Honesty.
Perseverance: To be persistent in one's action. To have a purpose. Never give up.
Self-Control: To be able to control one's own emotion, desire, or reaction.
Indomitable Spirit: Spirit that cannot be overcome. Impossible to defeat
Honor: The will to do what is right no matter the situation
Courage: Ability and strength to face what one may find frightening
Commitment: Dedication to a cause or belief
Get Started Today With The Best Kids Martial Arts Classes In Arvada!
If you're looking for the best way to help your child grow and have fun learning new skills, look no further. Our Kids Martial Arts classes here in Arvada are perfect for students of all backgrounds and experience levels.
Come see us today at International Taekwon-Do Academy and see it all for yourself or fill out the short form on your screen to learn more!