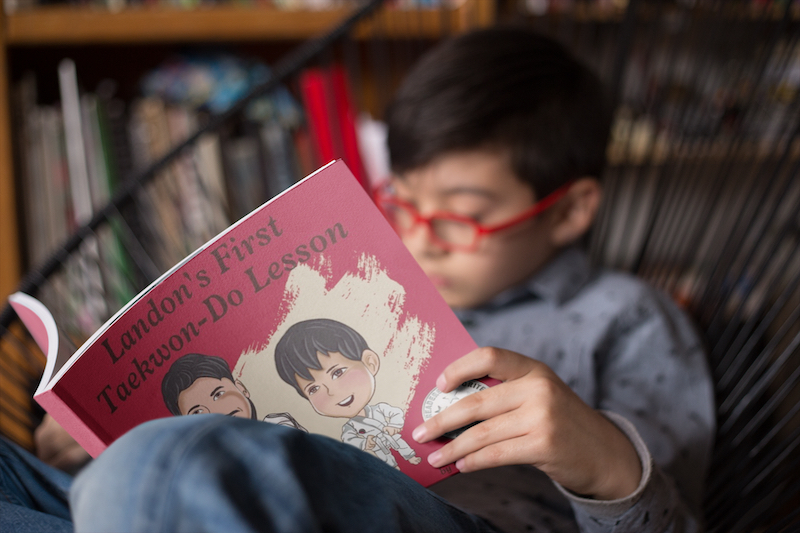 For immediate release:
Author's new book receives a warm literary welcome.
Readers' Favorite announces the review of the Children – Picture Book book "Landon's First Taekwon-Do Lesson" by Victor Teran, currently available at http://www.amazon.com/gp/product/1543966322.
Readers' Favorite is one of the largest book review and award contest sites on the Internet. They have earned the respect of renowned publishers like Random House, Simon & Schuster, and Harper Collins, and have received the "Best Websites for Authors" and "Honoring Excellence" awards from the Association of Independent Authors. They are also fully accredited by the BBB (A+ rating), which is a rarity among Book Review and Book Award Contest companies.
"Reviewed By Samantha Coville for Readers' Favorite
…Victor Teran's picture book for children, titled Landon's First Taekwon-Do Lesson, is an absolute delight to read. I appreciate a children's book that not only provides fun pictures and a cute, pleasant story line but inspires children to ask questions and learn. Within these pages kids will learn about different types of kicks, proper etiquette in a dojo, and why you start with a white belt, which even as an adult I found interesting. There's a lot of great content in here and Teran ends it with a sweet passage to kids teaching them to respect their teachers, which I think is an especially valuable lesson that can often be overlooked when the excitement of learning Taekwon-Do is in the forefront of their minds.
This picture book would be a perfect gift to a child or grandchild who is about to start martial arts lessons. Or you can simply use this as a bedtime story by itself. Landon's First Taekwon-Do Lesson is a home run on all fronts from art to writing and I think you'll find this a worthy addition to any child's library."
You can learn more about Victor Teran and "Landon's First Taekwon-Do Lesson" at https://readersfavorite.com/book-review/landons-first-taekwon-do-lesson where you can read reviews and the author's biography, as well as connect with the author directly or through their website and social media pages.
Readers' Favorite LLC
Media Relations
Louisville, KY 40202