On September 29, 2016 our academy will turn three years old. It has been a blessing and honor to provide uninterrupted service to our community. Within the past two years, our academy has been awarded "Best of Jersey City" 2015 & 2016 in the Martial Arts category.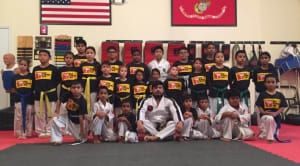 n addition, our academy has also been awarded "Best School" for the year 2014, 2015 and 2016 at the U.S Open Master's Taekwon-Do Championship. Received a Proclamation letter from the Jersey City Mayor's Office, Outstanding Leadership Award signed by the Mayor of Woodbridge and a letter of appreciation from the New Jersey Governor. As a martial arts school, we have accomplished so much in so little time. Yet, we have much more to reach!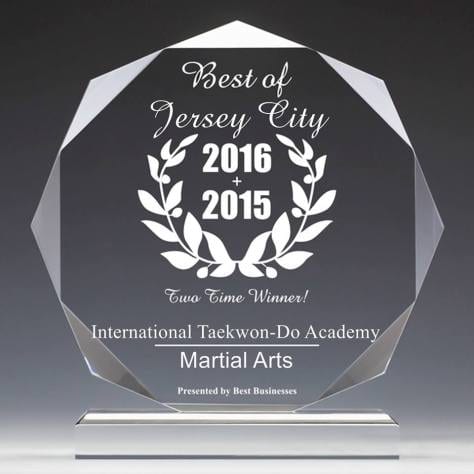 On June 5th, ITA Spartans received an invitation to participate in a Regional Championship in Woodbridge, New Jersey. This is a great opportunity as a school to show the East Coast and New Jersey that we are ready for this new challenge.
33 students from the International Taekwon-Do Academy will be taking part in this event. This will be a new milestone for our academy. I am extremely proud of every student; your hard work and dedication to training has made it possible for us as a team to shine together. You deserve this opportunity and more…
At International Taekwon-Do Academy, there is no "I". Only "WE". We are a TEAM concept, not an individual.
These warriors have trained very hard the whole summer; even twice a day for the opportunity to participate and give their best this upcoming Sunday.
A competition is not about winning or losing; but instead it is about learning from your mistakes and competing with oneself to become a better student of Taekwon-Do. It is about testing your mindset and your practice on a spiritual level. When you compete with yourself, you bring out the best in yourself. Time, focus, determination, dedication and patience are examples of a great student.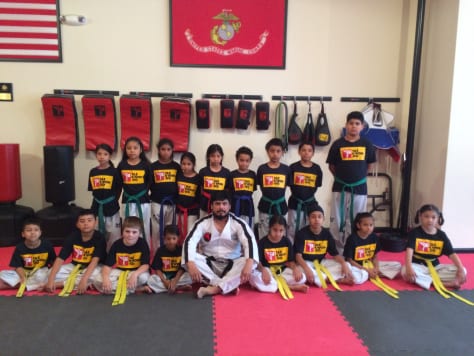 Many can see the difference between schools, and many of us can see the respect one has for another. In martial arts, one must always stay humble. Always show good sportsmanship. Win with dignity, lose with grace… Always respect the art and each other. Remember, you are there to test yourself and your abilities. Nothing more but another training session. Give your best, but most importantly have fun and love what you do!
BE A CHAMPION IN MIND, BODY AND SPIRIT!