For Immediate Release
Local Martial Artist Master Victor Teran Nominated for Inclusion in the 2021 Ernie Reyes Changing Lives Biography Book and Inducted in the All-American Martial Arts Alliance Foundation Who's Who Legends Hall of Honors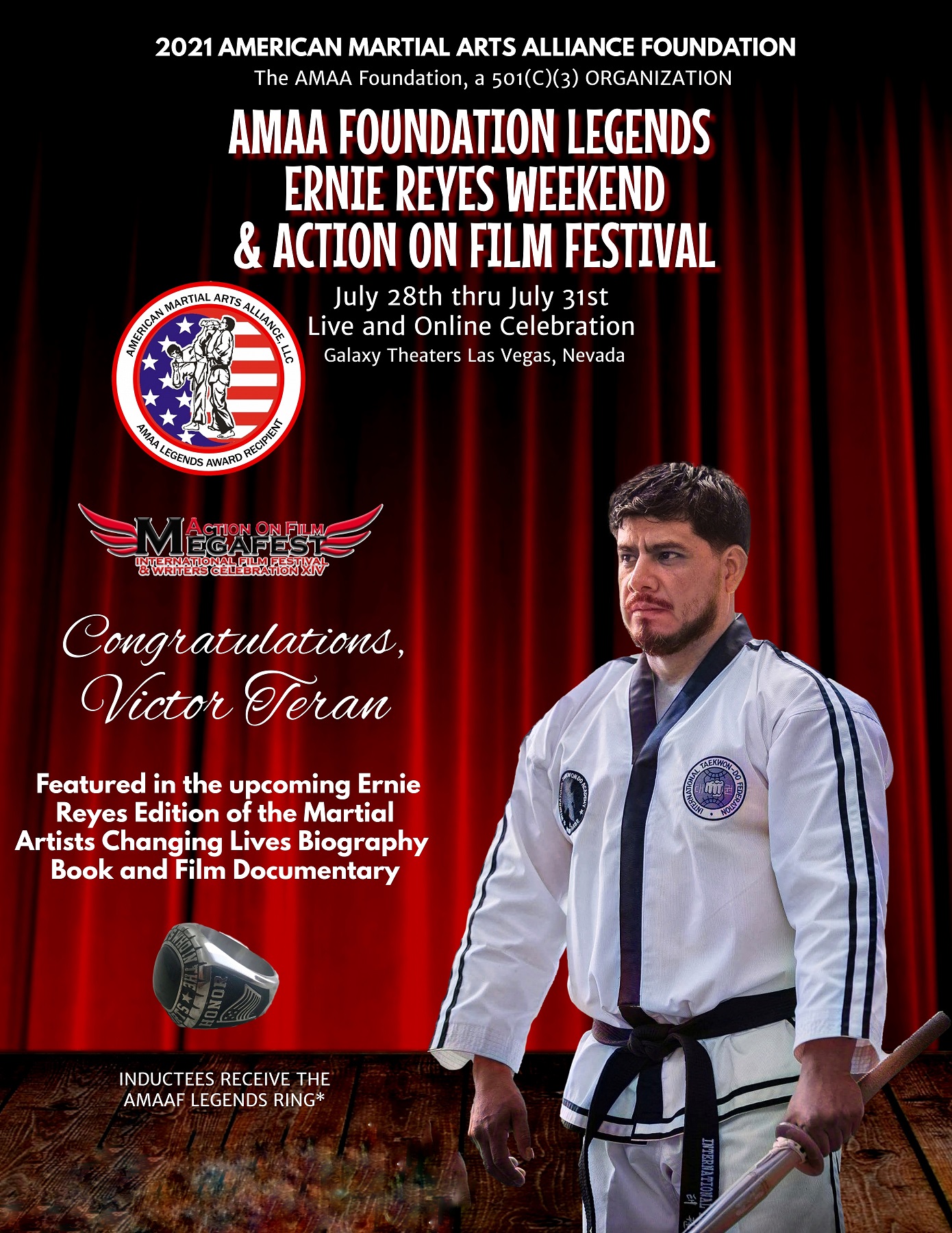 Durham, NC, June 25, 2021 – Jessie Bowen, Director of the American Martial Arts Alliance Foundation, announced the release of the highly anticipated 2021 Ernie Reyes Changing Lives, Vol. 6 Biography Book in conjunction with the Action on Film International Megafest XVII, that will take place on July 30-31, 2021, in Las Vegas, NV. This event will be the release of the new book series, a tribute to Grandmaster Ernie Reyes, and the premiere of The Martial Artists Changing Lives book and film documentary.
Master Victor Teran is one of 100 martial artists selected from the United States, chosen for this prestigious honor. The event will give Master Victor Teran the opportunity to share his personal achievements with his community and the world.
The AMAAF Who's Who in the Martial Arts Book series is an autobiographical publication serving as a history book for today's martial artists. Since its first publication in 2015, it has become one of the most recognizable martial arts titles worldwide. It is an essential guide for learning the history of martial arts pioneers who have paved the way for today's martial artists.
The book will be available at Barnes and Noble, Amazon, Lulu, and other book outlets.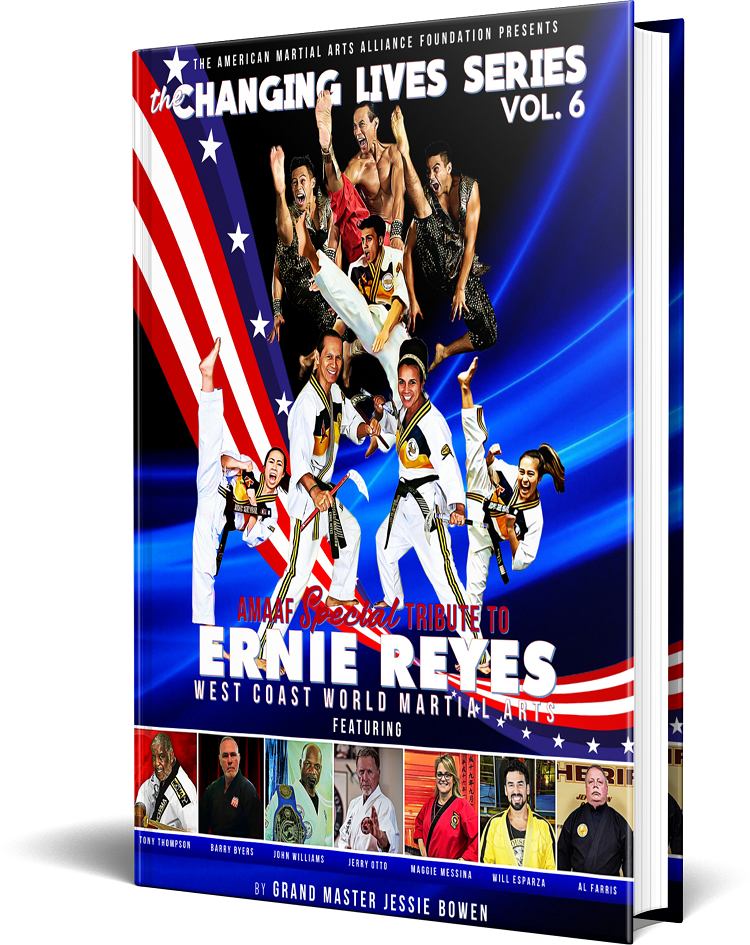 Master Victor Teran, a 2020 & 2021 Inductee, lives in Arvada Colorado. In addition to his notable martial arts accomplishments, Master Victor Teran has been featured in the Chuck Norris 'Masters & Pioneers' biography. A three-time martial arts Hall of Fame, and award-winning children's book author.
Master Victor Teran is presently preparing his students in Arvada, Colorado for their second U.S. National Taekwon-Do Championship title, that will be held at the MGM in Las Vegas in July. In addition to attending the Junior Taekwon-Do Olympics in Houston, Texas early August.
For more information, interviews, and demonstration, contact: Master Victor Teran. International Taekwon-Do Academy. 303.424.3261