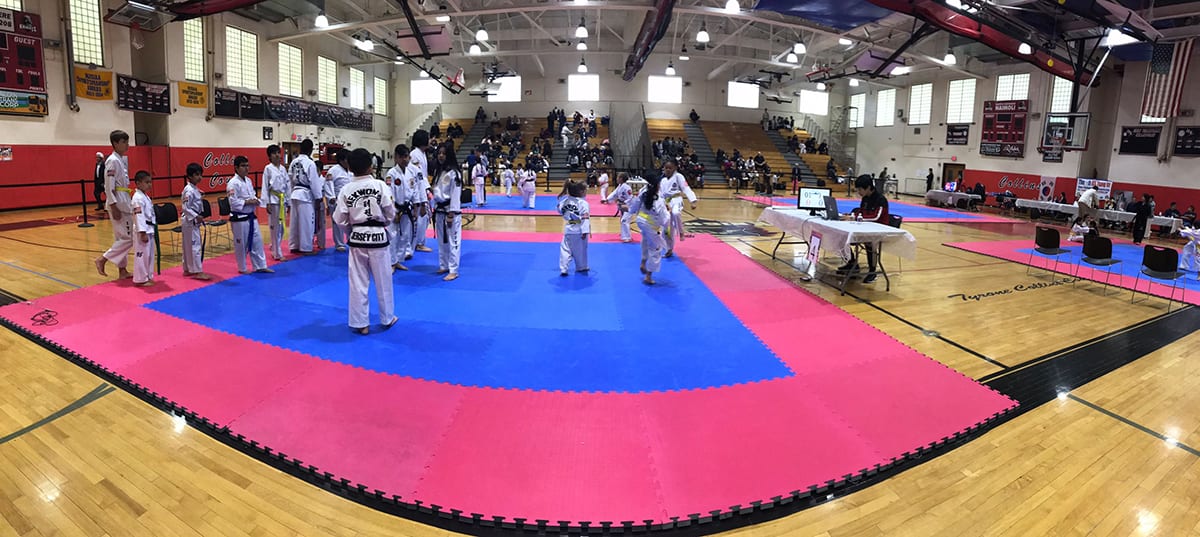 International Taekwon-Do Academy located in Jersey City, New Jersey was founded on September 29, 2013. Our academy has taken part in many local and State competitions.
As a training and promotion requirement, students compete at least 8 competitions a year. Our students have trained countless hours, days and years for the opportunity to compete at a higher level competition(s). Our academy will be competing at the New Jersey State Championship on May 11, 2019. Those competitors who qualify will represent International Taekwon-Do Academy (Jersey City) at the U.S Taekwon-Do Nationals in Fort Lauderdale, Florida.
Over the years, International Taekwon-Do Academy has produced some of the finest martial artists in Northern New Jersey. We have produced many local and State Champions in Forms and Sparring. It is often said that a student could walk into a major martial arts competition in the Tri-State area, and the competitors and organizers will know about International Taekwon-Do Academy.
That tradition of top fighters and form competitors continues today with ITA members being top competitors in both International Taekwon-Do Federation (ITF) and World Taekwondo Federation (WTF) championships. Although most beginners students may not be ready to be world-class competitors, it is nice to know that the training they are receiving is of world-class quality.
5 Benefits of competition –
1. Learning experience. Click here to watch video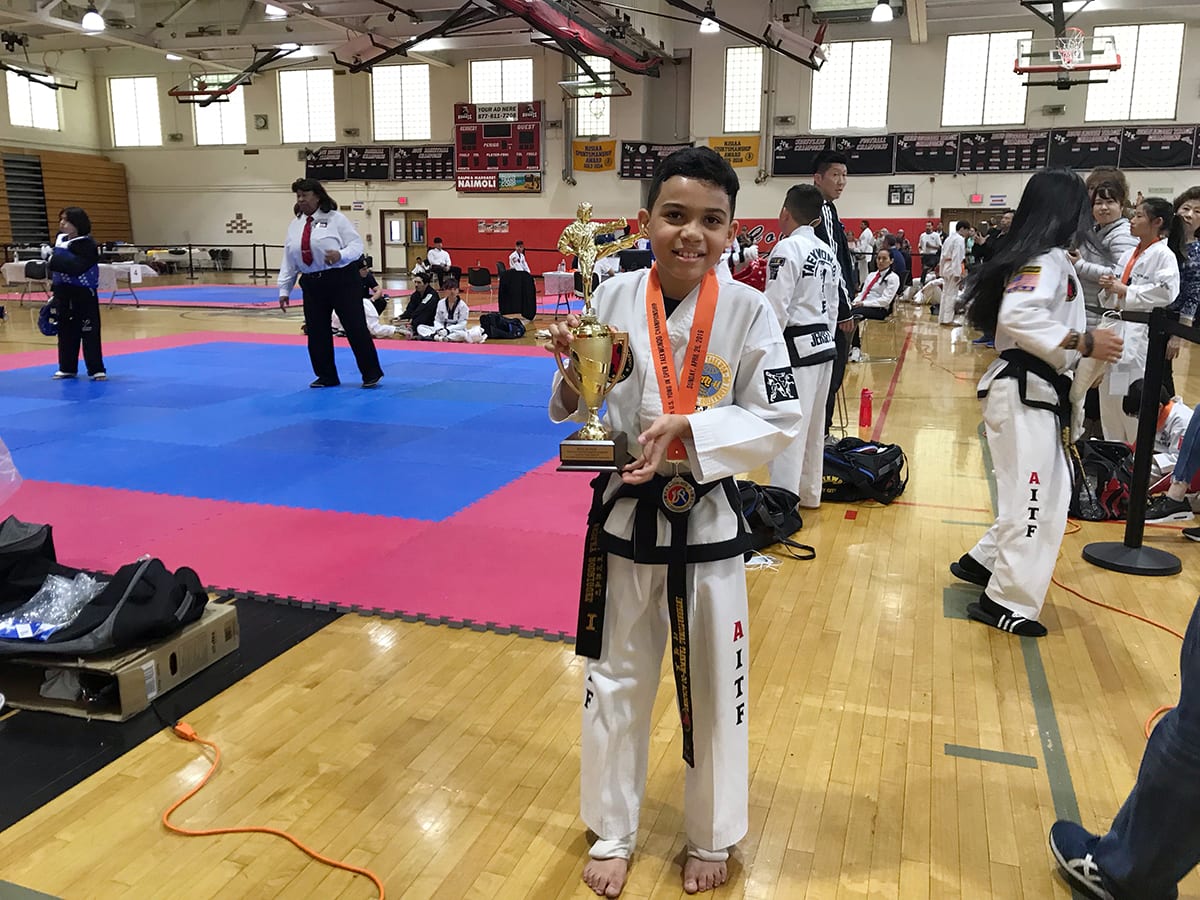 Taekwon-Do competitions can provide young students with valuable insights into their own strengths and weaknesses, both in terms of skills and abilities to perform under pressure in a competitive environment.
By comparing themselves with others, students will understand their own strengths and weaknesses. Which in turn, it will give the students invaluable motivation to improve their skills and achieve excellence.
2. Test of skill level. (ITA red)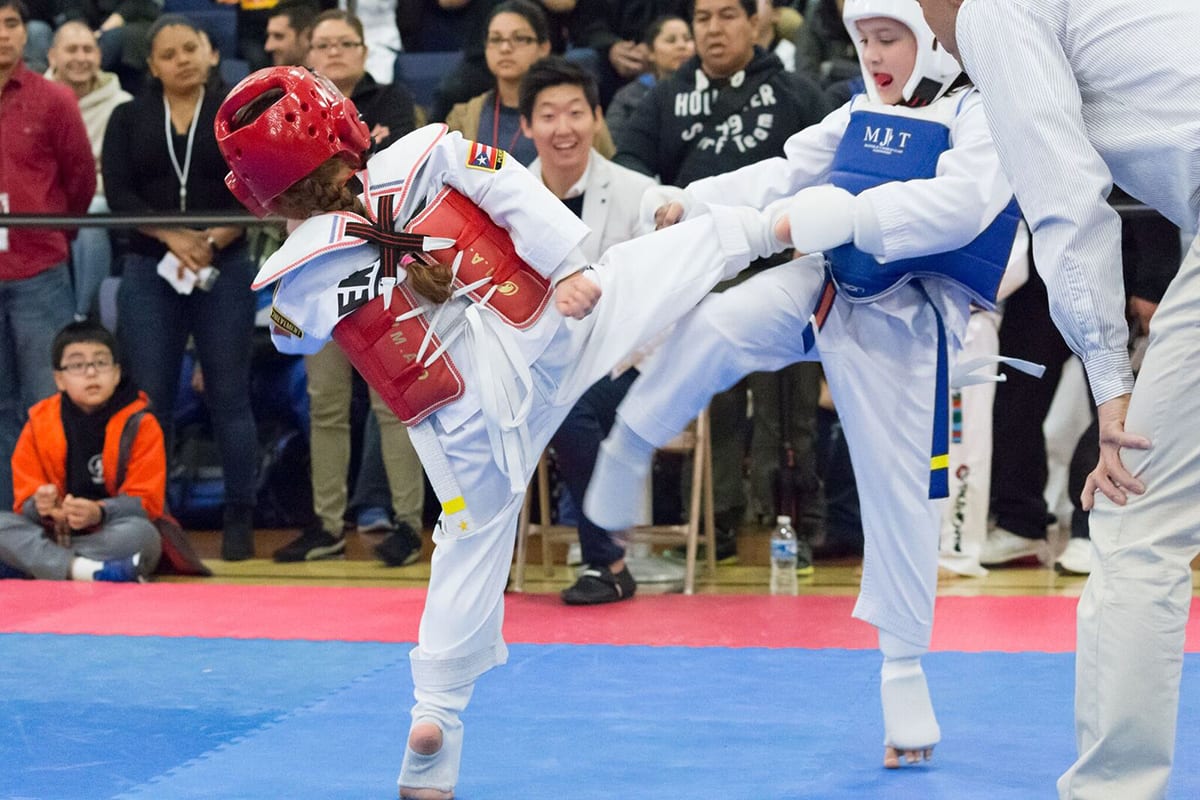 Participating in a Taekwon-Do competitions is an impartial way for students and their parents to understand the student's skill level relative to other competitors, and to gauge the gaps that need to be filled. Since competitions give a direct comparison between students from different schools, teachers/instructors can gain valuable insights into the strengths and weaknesses of each student's performance.
The best way for students to improve their performance at competitions is to work hard and hone their skills, but this cannot happen until the student has a full understanding of the areas that needs improvement.
3. Overcome fear.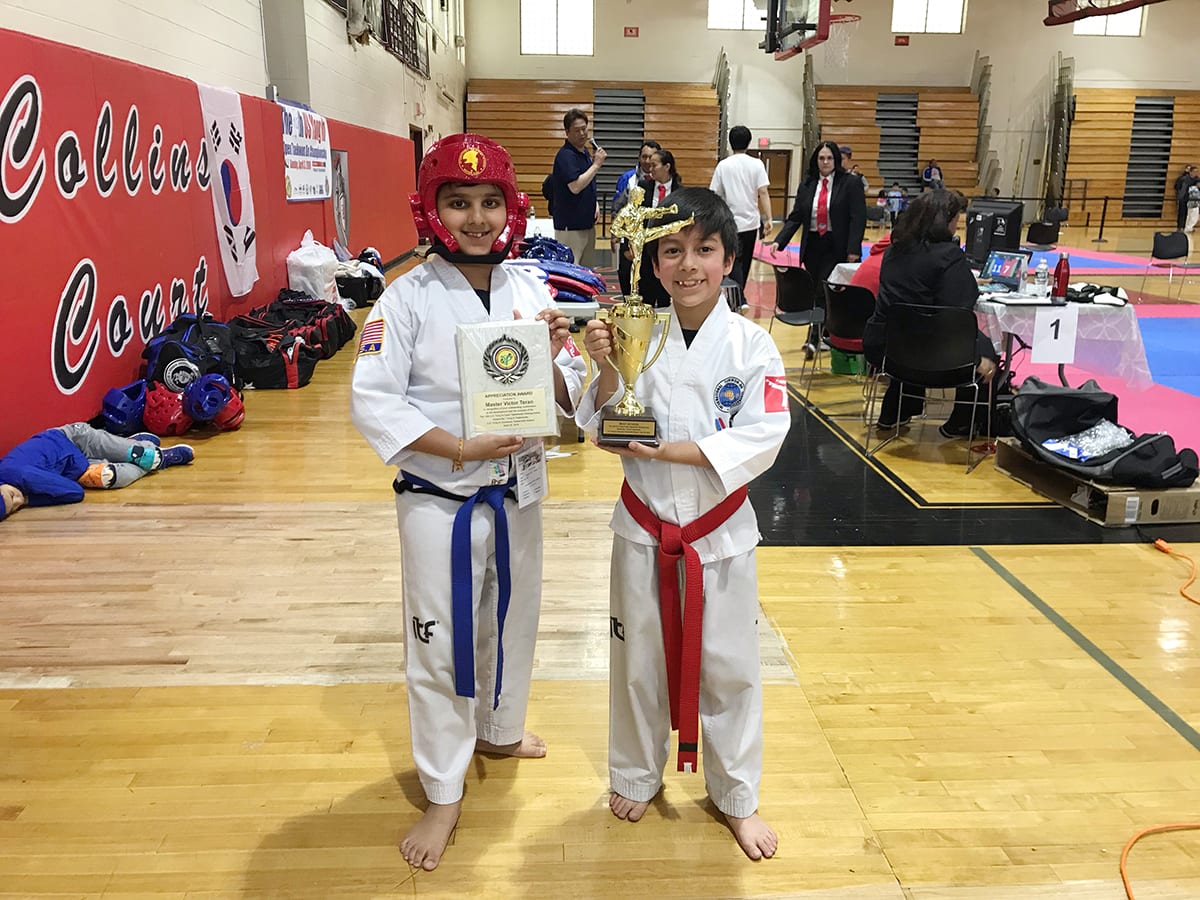 It is recommended that children get the opportunity to compete in a safe environment, as it is an excellent way for children to come to understand their own inner fears and learn appropriate methods of mastering self-control.
Regular participation to competitions and other competitive environments reduces the chances for that young student to have that "Frozen by fear" response, should they need to defend themselves against an unknown attacker.
4. Develop self-confidence.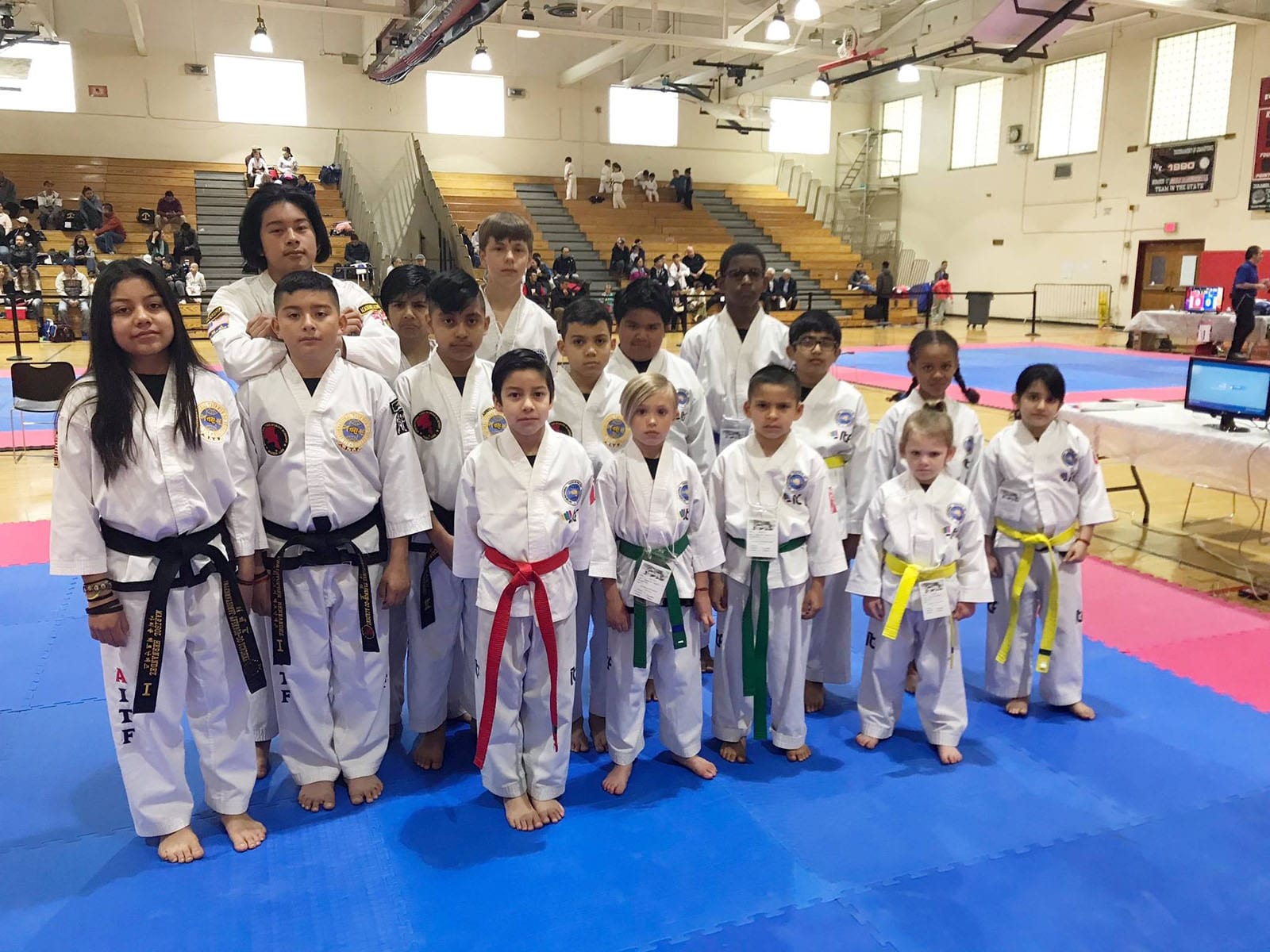 Taekwon-Do competitions are an excellent way for young students to build their own self-confidence, giving them the opportunity to display their skills and knowledge. The results of their own hard work, while being supported and encouraged by parents, instructors, and fellow teammates.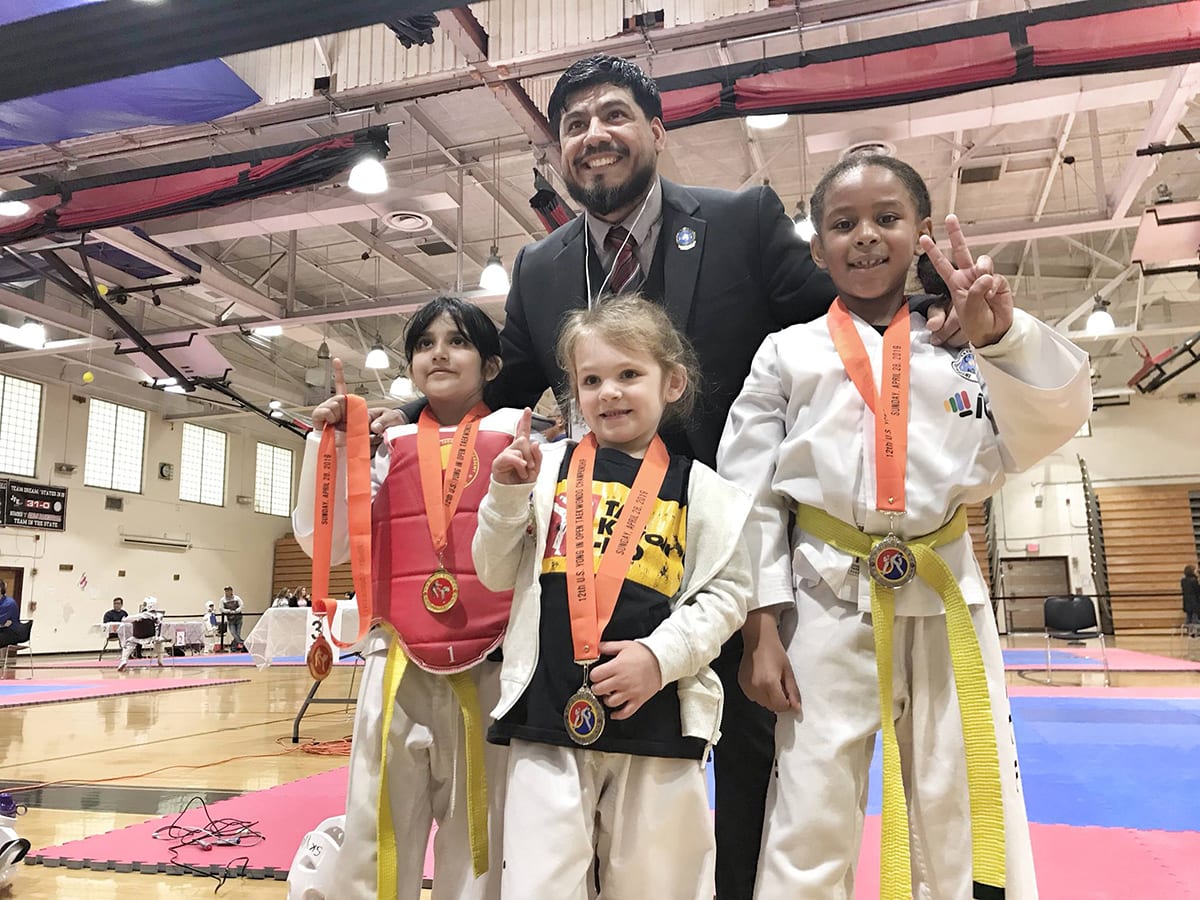 For some students, having their name shouted is encouraging during a noisy tournament, and understanding that there is a whole team of people eager to witness their success can be a turning point in their self-confidence.
5. The opportunity to set and achieve short-term goals.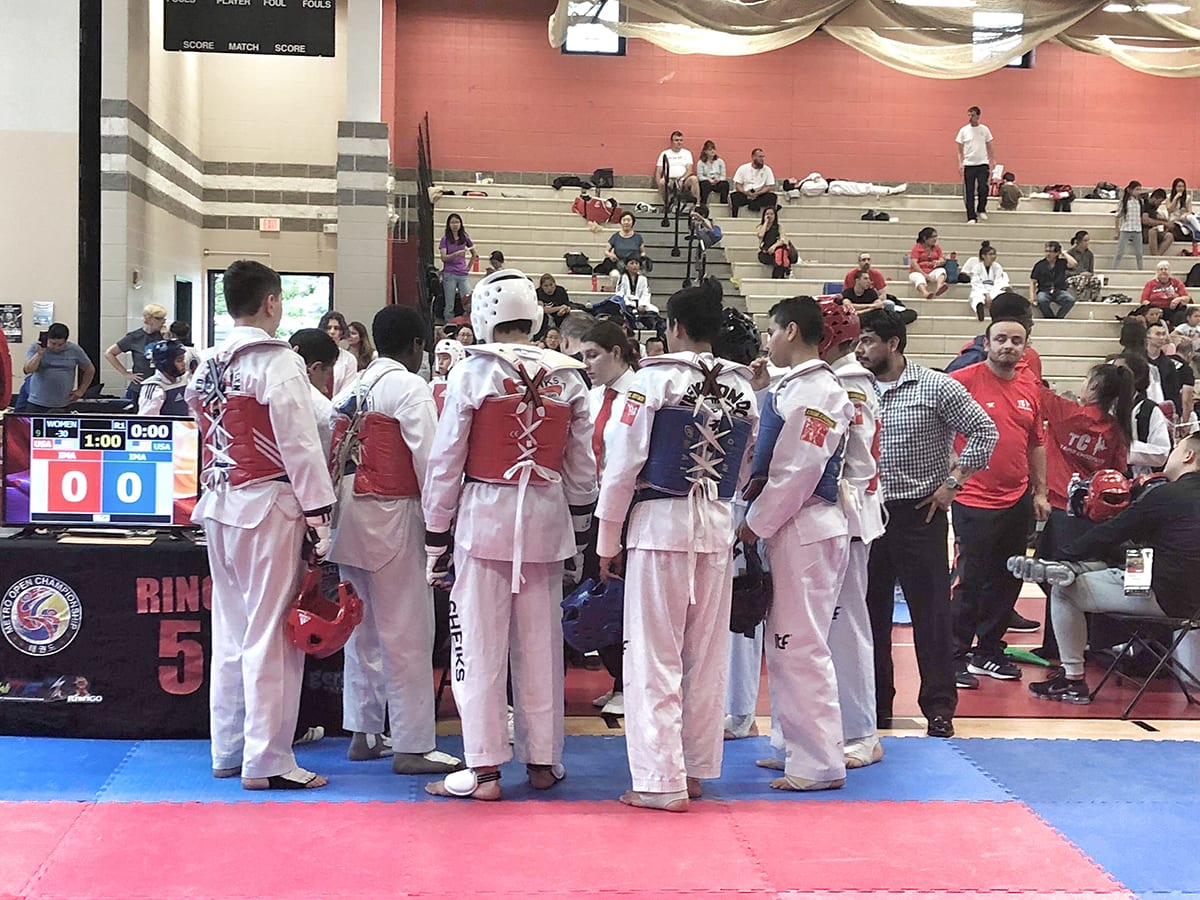 Taekwon-Do competitions provide valuable motivation for students to work hard to achieve a short-term goal. With New Jersey State being one week away, students can find additional motivation to train harder and become stronger and more resourceful during a short period of time than they otherwise might have.
It is often in the weeks leading up to a tournament that Taekwon-Do students make enormous progress in their training.
How many tournaments should you participate in?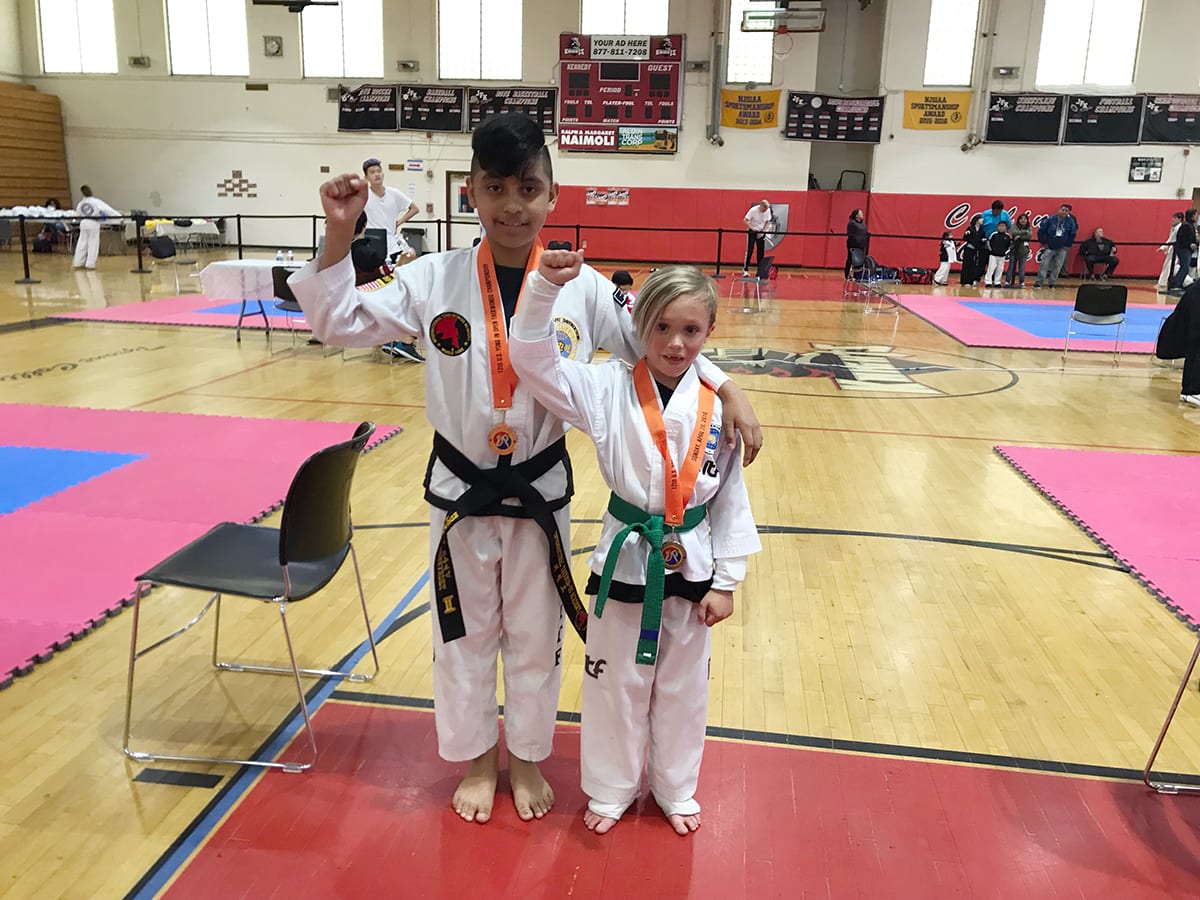 While there is no magic number of tournaments that will provide the greatest benefit to the student, most coaches agree that the more competition the student is exposed to, the better. Every competition makes the student more focused, determined, and provides additional motivation to become stronger and sharpen their techniques.
Every competition gives students the opportunity to learn valuable methods to achieve their own goals. While students may not realize it at the time, every competition will provide at least some form of valuable lesson, insight, or a new technique that will shape that students' progress in the future.
At International Taekwon-Do Academy, students compete at least 8 competitions a year as supplemental training and promotion requirement.
Representing International Taekwon-Do Academy
ITA students who qualify this weekend, will represent our academy at the U.S Taekwon-Do National Championship!
Ryan R. / Rikki K. / Amel B. / Adrianna S. / Jeffrey C. / Geovannie C. / Isaiah L. / Evan J. / Faith R. / Chris H. / Edward P. / Martin K. / Adithi S. / Arya P. / Nico W. / Luke W./ Isaac D. / Aiden A. / Ishaan G. / Wesley R. / Arneesh S. / Eduardo H. / Marisol H. / Mikey M. / Yash K. / Joshua U. / Samiti J. / Rithvik P. / Aaron B.
Coaches
SahyunNim Vic Teran / BoSabumNim Eduardo H. / BoSabumNim Marisol H. / BoSabumNim Christopher H. / BoSabumNim Adrianna S. / BoSabumNim Wesley R.
Best of luck to all of my students. I am very proud of you. Let's go to NATIONALS!