I would like to share with all of our members, family and friends, that our Academy is a proud Certifying Organization for the President's Volunteer Service Award.
We are proud to work in partnership with AmeriCorps to support volunteerism and civic engagement. The efforts of our organization and volunteers will inspire and provide hope to others, especially in times of greatest need.
Every day, we hear amazing stories of people, in every part of the country and around the globe, finding ways to help one another. That is why it is so important to say "thank you".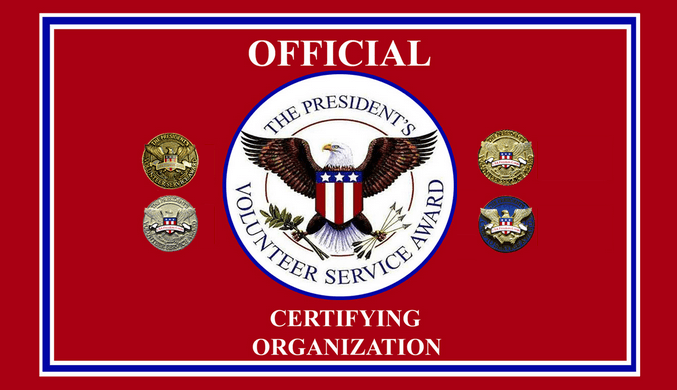 I am proud, as an Academy to step up and start giving back to others!
I always tell my students that we should always do our very best and set the example for others to emulate. We should always work to become better human beings!
These acts of service keep our communities strong, connect individuals, and provide critical support to the health and vitality of so many people. Our team members (Academy) and fellow community members, will have the opportunity to volunteer in our community or from home.
I will share events that we can do as a martial arts family, and gracefully share love and laughter with others.
Not only are we a Certifying Organization, but those who volunteer and give their selfless time to community service within the 1-year, can receive this award.
We all need a little inspiration!