Recent Success In A Taekwon-Do Championship Last Weekend
Open Master's Taekwon-Do Championships Sunday October 25th, 2015.
15 students from the International Taekwon-Do Academy took part in the Open Master's Taekwon-Do Championships in Colonia, New Jersey. Every year our academy gets invited to multiple competitions and Championships; and every year ITA students do an amazing job!
A competition is not about winning or losing; but instead it is about learning from your mistakes and competing with oneself to become a better student of Taekwon-Do. It is about testing your mindset and your practice on a spiritual level. When you compete with yourself, you bring out the best in yourself. Time, focus, determination, dedication and patience are examples of a great student.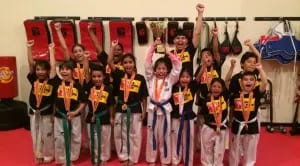 HARD WORK PAYS OFF!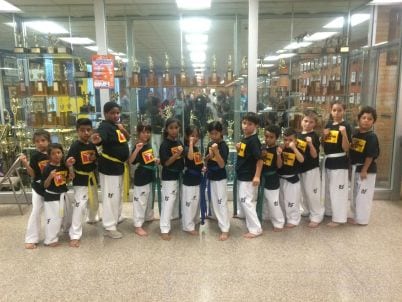 Its efforts are shown and proven at the event because every ITA student puts their time and dedication to practice without any excuse or expecting a reward. ITA students understand that this is a discipline guided by rules and regulations and by the 5 tenets of Taekwon-Do. Knowing this at a very young age puts them ahead of their peers as an athlete, both academically and socially, but most importantly spiritual growth.
Our Academy participated on the following event:
Sparring – Mr. Sanchez, Ms. A. Martinez and Ms. I. Gomes won Gold medals. Ms. Ossa, Mr. Sharma, Ms. G. Gomes, Ms. Miskinis and Mr. Larraga won Silver medals. Mr. Hernandez, Mr. Amato II, Ms. Jimenez, Mr. Jimenez, Ms. C. Martinez, Mr. Escobar and Mr. Siffert won Bronze medals. Overall International Taekwon-Do Academy took 15 out of 15 medals with 3 Golds, 5 Silvers and 7 Bronzes. Great team effort by everyone on Sunday's competition.
What a fantastic way to start the weekday. Job well done to all who took part in this event. We look forward to the next one.
"Compete with yourself in everything you do in order to bring out the best in yourself."