SAHYUNNIM VICTOR TERAN INDUCTED INTO THE MASTERS HALL OF FAME
Costa Mesa, CA (For Release) – On Saturday night, July 27, SahyunNim Victor Teran, a 7th Dan Black Belt in Taekwon-Do, was honored for his accomplishments with induction into the Masters Hall of Fame at the organization's 20th Anniversary Celebration. The event, which took place at the Hilton Orange County Costa Mesa, featured Dr. Robert Goldman as Grandmaster of Ceremonies, action film star Sifu Cynthia Rothrock as Keynote Speaker, and a special screening of the short film "The Last Dojo."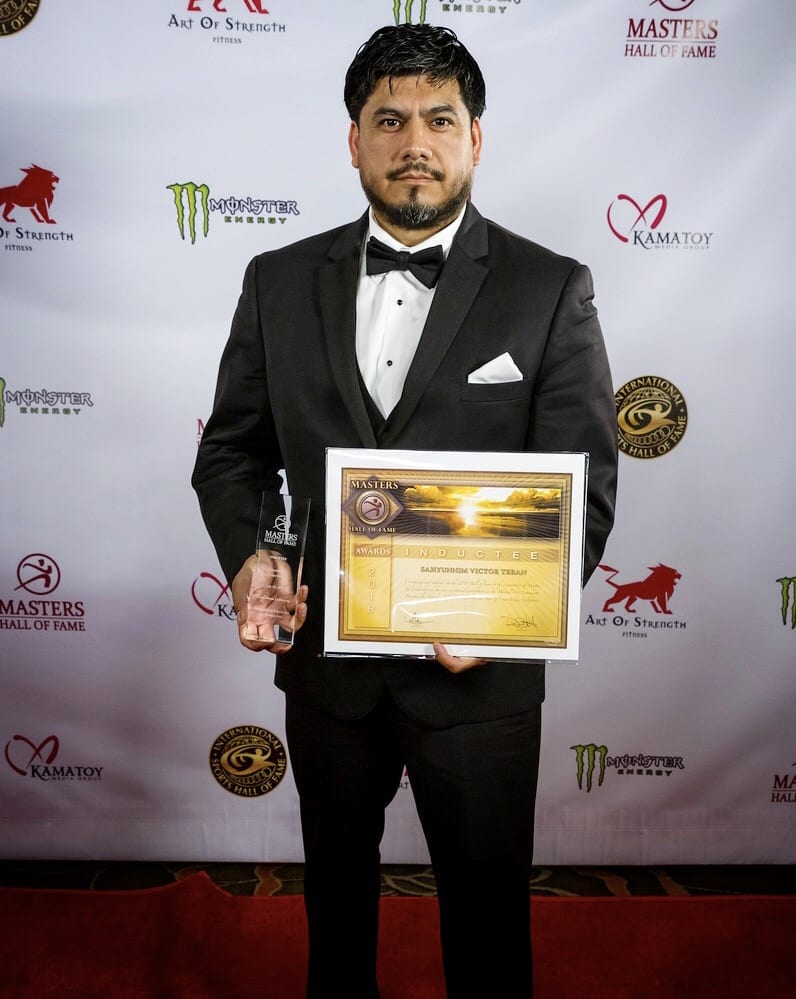 Master Teran was introduced to Taekwon-Do at the age of five and earned his black belt at 13. Following a stellar youth experience that included time training with both the South Korean and U.S. Olympic programs, Master Teran joined the U.S. Marine Corps. There he rose to the rank of sergeant and became a Marine Corps Martial Arts/Close Combat Instructor trainer. Following that, Master Teran worked for the U.S State Department as an Agent-in-Charge before returning to the United States to concentrate on teaching Taekwon-Do.
Master Teran's induction into the Masters Hall of Fame recognizes both his experience in the art as well as his work in his community. He regularly partners with groups as diverse as the Wounded Warriors Project and the Play4Autism Foundation to provide others the opportunity to benefit from Taekwon-Do. Master Teran is also a published children's book author.
"It was an honor to be in the presence of so many exceptional martial artists at the Masters Hall of Fame," said Master Teran, "such an amazing ceremony. Thank you for this outstanding recognition and congratulations to all of the inductees. Let's continue to teach, inspire and educate the love for the martial arts. After all, we are put on this earth to do great things!"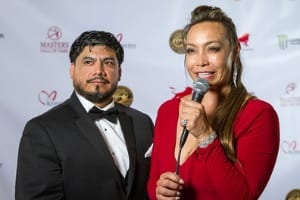 The Masters Hall of Fame was founded in 1999 and is recognized as the premier Martial Arts event on the West Coast. The association recognizes exceptional Martial Arts Leaders and Legends through induction into the Masters Hall of Fame. Honorees are chosen for their dedication to and support of the martial arts and their work in the community.
For more information or to contact Master Teran, visit his website at internationaltkdacademy.com.
Courtesy: https://www.mastershalloffame.org/Newsblog/Blog38/SahyunNim_Victor_Teran_Inducted_into_the_Masters_Hall_of_Fame